We Work Hard To Minimize Our Pawprint
You'll be surprised by the thought that goes into your everyday skincare.
We challenge ourselves everyday
Here at Bulldog we always try and do the right thing & are committed to minimising our impact on the environment
Improving our sustainability is an ongoing journey to find new and innovative ways to make our products and our packaging. Whether it's reducing our reliance on traditional fossil-fuel plastics or reducing the energy required to manufacture our products, Bulldog aims to be a leader in men's skincare.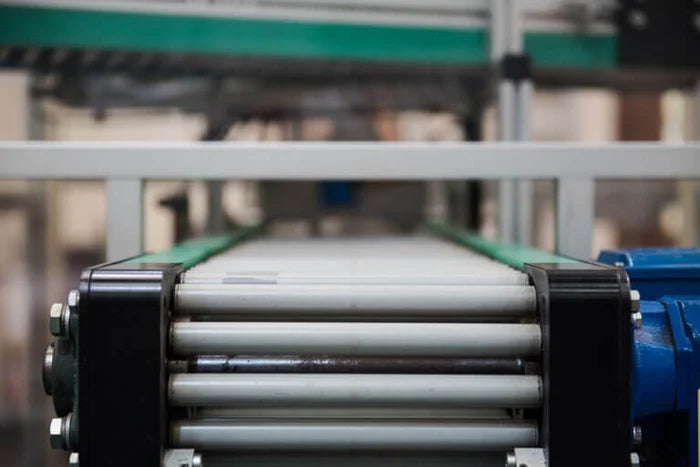 From our design, ingredients, manufacturing process to packaging we always strive to find ways we can improve and refine our approach to making male grooming.
Plastic Usage
You wont notice a difference when you see our sweet new packaging, but it's making a positive difference where it counts.
Look Out for This Logo
Bulldog's primary product format is plastic tubes. We aim to reduce our reliance on fossil-fuel plastics. In 2017 we introduced sugar cane-based plastic into our tubes for the first time. You will now see our sugarcane logo on the back of all Bulldog products that contain plastic from sugar cane.
Positive Impact
All the sugar cane used to make Bulldog tubes comes from certified ethical sources and is grown far away from the protected environmental area of the Amazon rain forest.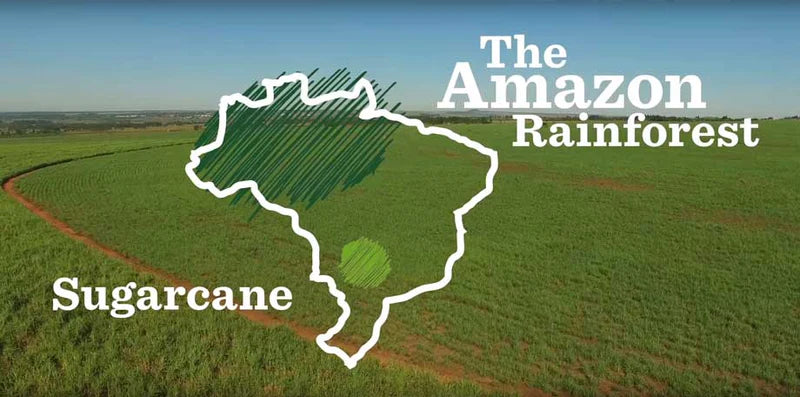 Our Sugarcane Story
Like the sound of our new sugarcane plastic tubes? Then take a look at our short film which tells the story of why we are introducing this new packaging.
Energy Usage
Making products requires energy, therefore how we manufacture our products has a huge impact on their sustainability.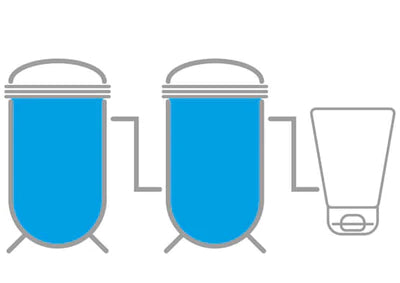 Standard Method
The manufacture of skincare products (particularly creams) can be very energy intensive due to the heating and cooling of water required to make the products. Traditionally, creams are made by heating the water and oil phases in separate vessels before combining the two. This then needs to be cooled before ingredients such as fragrances and actives are added. We have been working for several years on low energy formulations.
Single Method
For Bulldog's moisturizers and other emulsions, we use an approach called "Single-Vessel Quenching". This involves only heating part of the water required to create the product and making the mixture in one vessel. This means we are not heating two vessels and we also use the remaining water to cool the combined mixture. By only heating part of the water, we save a lot of energy.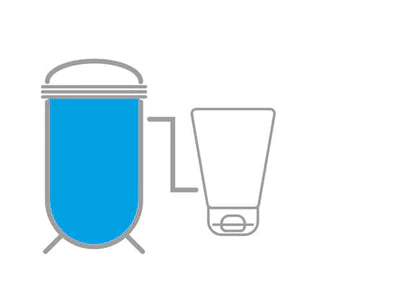 For our Original Moisturizer, our best selling product, we calculate that this saves 60% of the energy versus traditional manufacturing methods.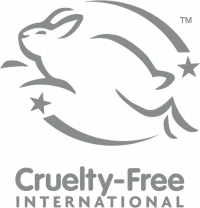 Whether it's reducing our reliance on traditional fossil-fuel plastics or reducing the energy required to manufacture our products, Bulldog aims to be a leader in men's skincare.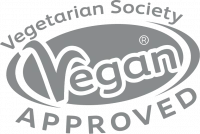 Bulldog believes that male grooming should be cruelty-free. We are proud to be Leaping Bunny approved. A global program, Leaping Bunny requires cruelty free standards over and above legal requirements.
All of our own brand personal care products are approved under the Cruelty Free International Leaping Bunny program, the internationally recognisable gold standard for cruelty-free products. We adhere to a fixed cut-off date policy and proactively monitor our suppliers to ensure that our products continue to adhere to the Leaping Bunny criteria. Our supplier monitoring system is also independently audited.
For more information about Cruelty Free International, Leaping Bunny and Leaping Bunny criteria, please visit www.crueltyfreeinternational.org
The Joy of Bamboo
Here at Bulldog, we use Bamboo to make our unique razor handle. There are so many reasons why we decided to use bamboo as a material, it's a bit of a wonder wood really.
Known as tortoise-shell bamboo (or Phyllostachys edulis for all you botanists or Latin lovers out there) it's a temperate species of giant timber bamboo native to China and Taiwan.
It's the fastest growing plant in the world (the Usain Bolt of the forest), it grows to its final length of up to 20 meters within a couple of months, reaching a top speed of up to a meter a day during growing season.
The stem of the tree takes around 2 to 3 years to reach maturity and acquire the excellent characteristics, such as hardness, strength, dimensional stability, which make bamboo such a popular choice for all sorts of products.
Just one bamboo plant can consist of several "poles" and new shoots will grow from the main, or mother, plant every year. Around 20 – 25% of these poles can be harvested in a sustainable bamboo forest each year.
The bamboo plant does not die after harvesting (unlike other trees) which helps to prevent deforestation in conjunction with considerate farming. On the contrary, by harvesting the mature plants, the yield and quality of the plantation actually increases.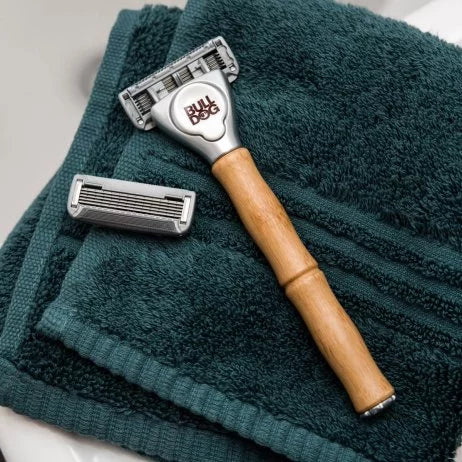 The bamboo we use in our Original Bamboo Razor grows on the mountains around the area of Fujian. This is an area where a vast quality of bamboo grows.
We're loving seeing more and more, formally plastic products crop up (excuse the pun) as bamboo alternatives. From dish washers, toothbrushes, loo roll, hair brushes, cutlery and furniture to our new Original Bamboo Razor.
It's all part of our commitment to reducing plastic and work towards a better informed and more sustainable future.